Hair Shampoo Anti hair Loss
50% OFF REGULAR PRICES TODAY + FREE Shipping Worldwide
200ml Dexe Hair Shampoo Anti hair Loss Chinese Herbal Hair Growth For Men &Women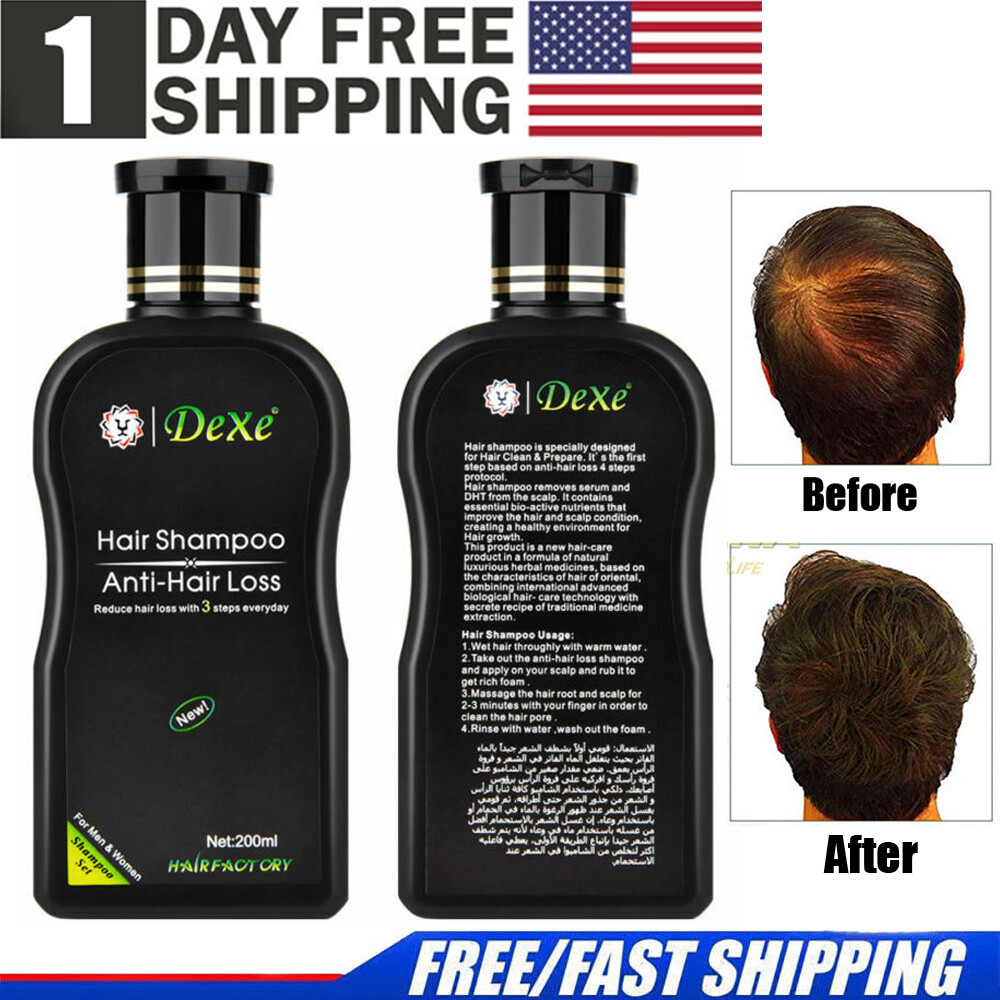 Description:
Net: 200 ml
suitable for men or women
Type: Anti-Hair Loss Shampoo
step 1: clean & prepare
step 2: caring & thickening
step 3: rebuild & restore
Description:
Hair shampoo is specially designed for Clean Hair & Prepare. is the first step based on anti-hair loss 4 steps of the protocol.
Hair serum and DHT shampoo removes from the scalp. It contains bio-active essential nutrients that improve the condition of the hair and scalp, creating a healthy environment for hair growth.
This product is a new hair care product-in a formula of natural herbal luxury medicines, based on oriental hair characteristics, combining advanced biological hair-care technology with secrete international prescription of traditional medicine extraction.
Hair Shampoo Usage:
Wet hair thoroughly with warm water.
Take the anti-hair loss shampoo and apply on your scalp and rub it to get rich lather.
Massage the root of the hair and scalp for 2-3 minutes with your finger to wipe the hair from the pores.
Rinse with water, wash the foam..
Customers who bought this item also bought